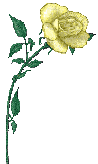 Metroplex Crossdressers Club
The club disbanded in January of 2011.
The remainder of this site is for historical information. Any email sent to the club will be forwarded to the DFW TG Ladies group.
We were founded in the late 1970's and we welcome anyone, who is over eighteen, with interest in transgender ideas and cross dressing. We were founded on the premise to foster friendship, insight, knowledge, help, and understanding within the transgender community.

The organization reaches out to all gender conflicted adults and significant others regardless of race, religion, biologic sex, marital status, or sexual orientation. By providing a nurturing atmosphere, we encourage personal growth, self-acceptance, and provide opportunities for making new friends.

We offer a once a-month Saturday night meeting at a safe location, where on average 15-20 of us including spouses and significant others get together to socialize and exchange information. We also have planned outings on the 4th Saturday of each month at various locations.