Clubs in the Metroplex
---
Hey, you've done this a while and the natural extension of this activity is to go out and enjoy it. Whoa, you never thought you'd really do it! Then you find out that most of the time you might get the occasional stare but really no one cares. Well, getting there is half of the fun.
Bottom line, if you pass well (Geez... you really look like a girl), you can go to clubs. However, if you are like the rest of us, you'll like to know some of the places in the area which will not bat an eye if girls like us show up.
Remember, establishments change their customer types occasionally. Either call ahead if you haven't been to a place in a while or scope it out in your bubba gear.
By the way, for you newbies, most of these places are geared more towards the gay crowd. The ones listed cater to the drag queens and cross dressers as well as main stream gay folks. It is an interesting experience to mingle with one of the other girls in places like these. We have always got compliments from at least one person there. I'm sure they are probably a cross-dresser at heart and wish they were in your shoes (and hose and dress too...).
Rating System



= Most likely place to meet another transgendered person




= Less likely




= Least likely
---


Information on Cedar Springs Clubs And Others
If you like people this is the place to be. Basically a lesbian bar. Feel free to dance, play air hockey or pool, lots of good drinks for a cheap price. You'll almost always find one of us girls there. Small cover charge required. This is probably the place that they found the Bud girls.
Rating:



The Rose room (at Station 4)
Located inside Station 4, the Rose room has Drag shows on Friday, Saturday and Sunday nights, about 11:00PM.. Thursday is amateur night. Lots of fun but you better like closeness because the room is small, the show is popular, and can get a little cramped. Ask for directions. A cover charge is required.
Jetset Club -
3136 Routh St -

214-720-4475
Havana -

4006 Cedar Springs -

(214) 526-9494

Rating:


The Lizard Lounge, "The Church" -
2424 Swiss Ave. at Goodlatimer expressway.

Web Page
Gothic only on Sunday and Thursday nights, cover $5, multi-room, two dance floors for rock and pop gothic, parking free and well lighted
Rating:



Hideaway Club -
4144 Buena Vista off Fitzhugh
Rating:


Nana Bar -
2201 Stemmons (Anatole Tower 27th floor)

Cover free. Drinks on the high side. This is a straight, very upscale hotel bar with live Jazz band on Fridays and Saturdays. It has a great view of Dallas through the large windows. Parking is free in large hotel lots.
Rating:

Club One -
3025 Main St.
Rating:

Hot Shots -

651 S. Jennings, Ft. Worth

817-332-0745

Rating:


Best Friends -

2620 E. Lancaster, Ft. Worth,

817-534-2280

Rating:

---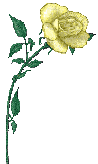 Back
Copyright © 2009 - Metroplex CD Club